You are here

Client Letter – How the Republican Tax Bill Impacts You
Client Letter – How the Republican Tax Bill Impacts You
Submitted by Alsworth Capital Management, LLC on December 20th, 2017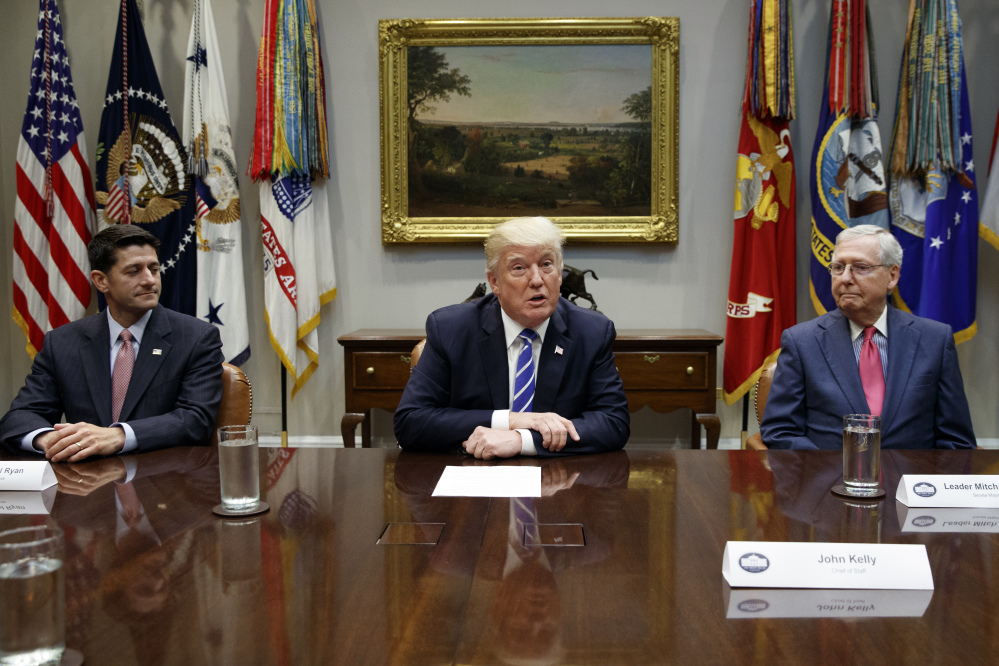 As you have no doubt heard, the Republican Tax Bill was quickly shepherded through reconciliation and will almost certainly go into effect for the tax year 2018. The big picture impact of the bill is that after making many last minute generous adjustments, 75% of Americans will see a tax cut to varying degrees and the remainder will see a tax increase. The bill will also add a minimum of $1.5 trillion to the national debt, which is currently running over $20.6 trillion in total. The biggest tax cuts are going to be experienced by large corporations as their tax rates are cut from a maximum of 35% to a maximum of 21%. This bill doesn't address many loopholes that allow many corporations to pay significantly less than these maximum rates. There is also a big tax cut for "pass through entities," primarily real estate investment related companies. If you have investment income derived from real estate, I recommend giving some thought to your individual tax planning to take full advantage of these lucrative provisions.
The corporate tax cuts were made permanent, but many of the individual tax cuts were created so that they would expire in 2025. This was done for legislative rules purposes, to avoid calculating an addition to our deficit in excess of the $1.5 trillion mark over the next 10 years (2027). In reality, the cost to our deficit is likely to be well in excess of $1.5 trillion, as it will be politically difficult for a future administration to raise taxes in 2025 and many of the growth assumptions used to derive the $1.5 trillion price tag are based on optimistic assumptions.
So, what does it mean to individual tax payers? The tax savings, both from a dollar amount as well as a percentage of income standpoint, are heavily skewed toward higher income tax payers. This is largely due to the reduction in the top tax rates. The majority of lower income and higher income tax payers will see a cut, with a bit of a mixed bag for the middle incomes. The net individual impact is going to be largely dependent on whether you use itemized versus standard deductions and whether you claim children. As a reminder, itemized deductions are what you can claim if you have enough in total deductions such as state income taxes, real estate taxes, mortgage interest, charitable contributions, medical expenses and other deductions. If you don't have enough of these various deductions you can claim the standard deduction. It is often quoted that the standard deduction nearly doubled under the new law since it goes from $6,500 to $12,000 for single filers and from $13,000 to $24,000 for married filers. However, the personal exemption that everyone gets automatically goes from $4,150 per person in the household to $0. So, a married couple with two children, used to have a $13,000 standard deduction and a total of $16,600 in personal exemptions ($4,150 per 4 household members) for a total of $26,600 in standard deduction and exemptions. With the elimination of personal exemptions and the new $24,000 standard deduction, they will now have less to deduct. However, late changes to the new rules increased the child tax credit from $1,000 per child to $2,000, so many families will more than make up for the lost deductions through the increased credit. If you normally claim standard deduction and you don't have a lot of children to claim, you will most likely see a reduction in your tax bill.
If you normally itemize your deductions it gets more complicated. The state income tax and real estate tax deduction will now be lumped together with a total cap of $10,000. If you live in a high-income tax state like New York, New Jersey, Virginia or California you are likely paying more than $10,000 between state tax, local tax and real estate taxes. As such your deductions will now be limited. The mortgage interest deduction was capped so that you can no longer deduct interest on home equity loans or home equity lines of credit. You can only claim interest in your primary mortgages and only on up to $750,000 in total loan amounts. The miscellaneous itemized deductions category, which covers the majority of the other tax deductions, was completely eliminated. With these limitations, many families that used to itemize their deductions will now take the standard deduction. The net impact is that people that live in high tax states, give heavily to charity, have home equity loans or have large mortgages may likely see an increase in their taxes as a result of these changes. As more families stop itemizing their deductions it will simplify their tax return, but it will also reduce the incentives to give to charity, take out a mortgage or live in a high tax state. The impact of these changes will be significant and many financial planning decisions will need to be reviewed.
The overall tax rates individuals pay has been lowered for all income brackets. These lower tax rates may offset the lost deductions for some tax payers. These lower rates are set to expire in 2025 and will likely be a hot topic two election cycles from now. There were many changes to the tax law. I have only highlighted a few of the big ones. Every person's tax situation is different, and we will need to make adjustments on a case by case basis. How the tax changes impact you may vary widely from how they impact your neighbors, co-workers and family members. It is impossible to make overly broad generalizations. These changes will not impact your 2017 taxes, which will be filed in the coming months. We will do our best to project the impact to your 2018 income taxes and update our tax planning through individual reviews.
What can you do now? There is very little time to adjust for the year end, however, if you have some spare time, you regularly itemize your deductions and you live in a high tax state, you might want to consider making your charitable contributions in 2017. If you can no longer itemize deductions in 2018 due to the changes, you will not receive a tax benefit for those charitable contributions. So, front loading charitable contributions into 2017 makes sense.
If you are considering getting a new home and financing it with a mortgage, the mortgage interest and real estate taxes may not be deductible, so some consideration should be given to the net impact. If you are still able to itemize under the new rules and you have a home equity loan, you may want to consider the impact of refinancing to a single primary mortgage since home equity loan interest will no longer be deductible.
There will be many planning issues and strategies to review, as a result of these changes, but these are a few to get your thinking. Please feel free to reach out to us with questions. We anticipate a large volume of tax related questions in the coming months and we look forward to helping you with your financial planning.
Happy Holidays!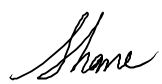 Shane M. Alsworth, MBA, CFP®, CLU®, CIMA®
The views and opinions presented in this article are those of Shane Alsworth only
Investments are subject to market risks including the potential loss of principal invested.
Asset Allocation does not assure or guarantee better performance and cannot eliminate the risk of investment losses.
Sources: www.WSJ.com, www.NYTimes.com, www.taxpolicycenter.org