You are here

Client Letter – International Markets Earn Their Keep
Client Letter – International Markets Earn Their Keep
Submitted by Alsworth Capital Management, LLC on July 20th, 2017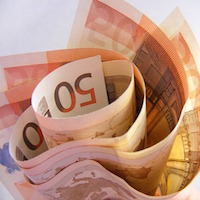 Second Quarter 2017 – International Markets Earn Their Keep
The year 2017 has proved to be a very positive one for global stock markets to date, and the second quarter was no exception. European stocks jumped 8.4%, while the broader developed foreign stock market was up 6.4%. Emerging-market stocks gained 5.5% and larger-cap US stocks gained 3.1%. This is on top of a strong first quarter. Our overweight positions in Europe, Developed-international broadly and Emerging-markets have gained traction in the portfolio this year. For the first half of 2017 these sectors were up 17.3%, 14.2% and 17.2% respectively, while the larger-cap US market was still strong with a 9.3% gain.
Bonds also delivered solid returns in the quarter and for the year to date with returns of 1.4% and 2.3% respectively. As you would expect, bond returns were relatively muted compared to the strong returns of the stock market this year. However, they remain an important component of the portfolio in managing downside risk. Alternative strategies were weak, registering declines of around 3% year to date for the allocation as a whole.
As we look back over the first half of the year, one of the most notable items is how steadily markets have risen, despite ongoing political uncertainty and geopolitical tumult. Over the long-term, assets are priced based on fundamentals like the net earnings of companies, yields provided by securities and trends in economic growth. Over shorter-term periods, investors attempt to forecast an unpredictable future and position their holdings in anticipation of probable events. The political environment in the US, has been unsettling with an ongoing Russia election meddling investigation, that gets harder to ignore with each drip of leaked information. The ultimate conclusions of Robert Mueller's investigation are likely many months down the road. Unfortunately, in the interim we have neither the relief of an exoneration nor the certainty of knowing potential consequences. I hear constantly from clients, of all political stripes, that the investigation is causing personal stress. However, the markets have seemingly ignored it all.
The healthcare debate has also caused consternation this year. The single party control of the legislative branches has shown little progress to date in completing the proposed repeal-and-replace overhaul of the nation's healthcare system. The legislation was largely undertaken to build credibility based on seven years of campaign promises, as well as to generate over $300 billion (over 10 years) in savings that could be used to help fund tax cuts and infrastructure spending. Now that significant changes to healthcare spending are unlikely, it may be more difficult to find the money for these other policy goals. Yet, investor sentiment has been very strong and expectations have remained high for big tax cuts and infrastructure spending policies. Throughout the torturous debate, markets have seemingly ignored it all.
These political wranglings are certainly very important and they have real impact on our personal lives. Markets can be impacted over the short-term by political uncertainty as well as significant monetary or fiscal policy shifts. However, the primary driver of returns are changes in underlying fundamentals. Billionaire investor, Warren Buffett, warned earlier this year that it's a big mistake to mix up your political leanings with your investment strategies. This applies to both euphoric expectations as well as despondent pessimism. Reality is almost always somewhere in between. This is where analysis of valuations can be so important. The simplest valuation measure commonly followed is the ratio of a stock's price to its earnings (profits). If the ratio is higher than the historical average for the stock or it's industry, you might call it expensive. If it is lower, you might call it cheap. There are always "reasons" given to justify deviations from the average ratio, but having the measure can keep us grounded. It forces us to ask the question; why?
US markets are trading at historically high valuations based on every reasonable method I have analyzed. You could make the argument that valuations are approaching dangerous levels and that US stocks will likely fall back to earth with a thunderous crash. Despondent pessimism? However, underlying fundamentals have been pretty good. The economy continues to plod along with uninspiring, but positive, overall economic growth. Corporations continue to churn out strong profits, aided largely by relatively cheap employment costs and big savings on the collapse in energy prices. Businesses are also trending toward automation, which means that the reduction in labor costs may end up being permanent. The Federal Reserve has been very slow to raise interest rates, so low rates continue to be supportive of low cost borrowing. All of this has been good for profits. An argument can be made that valuations should be permanently higher and that the historical norms are no longer relevant. Euphoric optimism? We are positioned for something in between the two arguments. Valuations may trend higher over long periods of time for a variety of reasons outside the scope of this letter. But, historically they tend to revert closer to the average. Investors need returns and eventually they need income. Some of the returns come from growth of earnings and some comes from interest and dividend yield. More recently the returns have come primarily from investors paying higher and higher relative valuations. That can't persist forever, especially if you consider that there is a much smaller group of young workers to buy and hold stocks. There is a much larger group of older retirees looking to cash in their chips and spend the proceeds.
We think the odds favor a continuation of the ongoing mild global economic recovery. That should be broadly supportive of riskier assets, such as stocks and corporate bonds. We believe there is still more room to run for foreign stocks versus the U.S. market, given their more attractive valuations and earnings growth potential. Despite their strong performance, so far this year, the gap in valuations still remain compelling. Specific to Europe, the European Central Bank recently increased its economic growth forecasts for the eurozone. Across the bloc, banks are largely well capitalized and ready to lend, and unemployment has fallen to multiyear lows. As the overall economy recovers, so do company finances, and corporate profits have been surprising investors to the upside.
Within our portfolios, we look to bonds for protection, capital preservation, and/or a regular income stream to meet current and future spending needs. As interest rates rise, and assuming the global economy stays on its current growth trend, we expect returns for our more flexible bond portfolios and floating rate bond holdings to provide only modest returns. We continue to see long-term value from exposure to alternative strategies. While this has been a headwind to overall portfolio performance during extended periods of stock market gains, we continue to believe they are an important source of diversification. Year to date our arbitrage strategy holdings have provided modest returns and managed futures holdings have been modestly negative. These positions provide us with an allocation that tends to act very differently than both stock and bond markets. This is an important diversification benefit for the portfolio in helping to reduce the overall fluctuations in the portfolio value over time. However, it comes with the caveat of frustrating periods of negative returns while everything else is doing well. Historically, they have also provided strongly positive returns during periods when everything else was doing poorly. They are a difficult position for many clients to understand and appreciate, but we believe they have long term value in the portfolio. If you would like to meet and discuss them in more depth or to discuss any other aspects of the portfolio or your financial plan, please don't hesitate to call or write!
Cordially,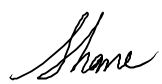 Shane M. Alsworth, MBA, CFP®, CLU®, CIMA®
The views and opinions presented in this article are those of Shane Alsworth only
Investments are subject to market risks including the potential loss of principal invested.
Asset Allocation does not assure or guarantee better performance and cannot eliminate the risk of investment losses.
Sources: www.WSJ.com, Morningstar/Ibbotson data, Litman Gregory Research, www.nfib.com/SBOI