You are here

Client Letter – A Look Back at 2017 and a One-Eyed Squinting Peak at 2018
Client Letter – A Look Back at 2017 and a One-Eyed Squinting Peak at 2018
Submitted by Alsworth Capital Management, LLC on January 23rd, 2018
The fourth quarter capped yet another stellar year for US stocks. Large US stocks gained 6.6% for the quarter and ended the year with a 21.7% total return. This was the ninth consecutive year of positive returns for the index, tying the historic 1990s bull market and marking a truly remarkable run from the depths of the 2008 financial crisis. The broad driver of the market's rise for the year was expanding corporate earnings, which was supported by solid economic data, synchronized global growth, muted inflation, and accommodative monetary policy. Markets got an additional catalyst in the fourth quarter with the passage of the Republican tax plan, presumably reflecting investors' optimism about its potential to further boost corporate after-tax profits. It was a classic case of "climbing the wall of worry." With each passing day of political and geopolitical drama, corporations continued to squeeze out strong profits and stock values marched to even higher valuations. There has been an unprecedented lack of market pullbacks or signs of investor caution. Valuations in the US have exceeded the late 1920's levels and are bested only by the levels reached during the dot.com era. International stock market returns were even stronger in 2017. European stocks gained 27%, reflecting improved corporate earnings and the strongest economic growth in the region since 2007. Chinese technology stocks, meanwhile, led global equity markets for the better part of the year, boosting emerging market stock returns to a gain of 31% for the year.
Over the course of the year, the Federal Reserve raised short-term rates three times (75 basis points), however, it has yet to translate to meaningful increases in the intermediate term interest rates set by the market. The 10-year Treasury bond was little changed, ending the year at a 2.5% yield. We do expect further rate hikes by the Fed over the course of 2018 and we expect bond yields to eventually tick up in response. The sluggish response of bond yields to Fed rate hikes, thus far, could be an indicator that bond investors are fearful of a pending recession. The risk isn't present in current statistics, but this market behavior bears watching in the coming months. The Federal Reserve Chairwoman, Janet Yellen, will be resigning her post in February, at the end of her four-year term. She was eligible to be nominated for another term, but President Trump instead announced the appointment of Jerome Powell as the next Fed chair. While any change in leadership brings uncertainty, the new Fed chair is widely anticipated to continue relatively accommodative policies and there was not a significant market reaction to the announcement of his appointment.
Our portfolios generated strong returns for the year, consistent with the positive overall return environment for most financial markets and asset classes. Specifically, our portfolios benefited from our overweight positions in European and emerging market stocks. We are maintaining our heavy target allocations to these sectors, but we will continue to rebalance portfolios, to realize the recent gains and bring portfolio allocations back in line with our target range. We are mindful in tax-managing accounts, but generating capital gains tax through market strength is still prudent. Within the fixed income (bond) allocation of our portfolios, tactical positions in flexible and absolute-return oriented bond funds continued to pay off, outperforming the Barclays Aggregate Bond Index benchmark by several percentage points. Our tactical floating-rate loan positions also continued to add value versus the benchmark. The alternative allocation rebounded in the second half of the year and added positive returns to portfolios. The managed futures allocation experienced a difficult first half of the year, but improved in the back half of the year and the arbitrage allocation continued a relatively consistent positive trend throughout the year. Our goal with this allocation is to have an asset class that behaves differently than both stocks and bonds, hopefully providing some downside protection, if those asset classes suffer. If they can also provide positive returns during market rallies, we are pleased with the allocation and role in the portfolio. It takes some patience, as we experienced earlier in the year, but we remain committed to this space.
Since the Great Recession, the US economy has recovered to steady and positive, but relatively slow, growth. To prevent another Great Depression, we borrowed tremendous amounts of money from foreign lenders and deployed that money to bail out our financial sector and drive interest rates lower. Our national debt exploded and is now nearly $21 trillion (over 104% of GDP). During this recovery, corporations have been able to book record profit margins by keeping their borrowing costs low (thanks to Fed policy) and keeping their labor costs low (thanks to automation, robots and underemployment). Unemployment rates in the US are also low, but many people are underemployed with multiple jobs, lower pay and stagnant wages. I believe this is the biggest headwind keeping the economy from getting back to stronger growth rates since employees with discretionary income, spend and drive growth. The share of GDP (country's total income) going to worker wages has been steadily declining for over 17 years. Corporations, flush with profits, have been using their cash to buy back stock and merge with competitors. The number of independent companies in the US has dramatically shrunk, leaving workers with fewer options.
It is a difficult issue to fix and one that has given rise to insecurity for many American families. Historically, we have come out of these funks through innovation and technological revolutions that created new industries that never existed before. However, at this juncture, we are attempting to fix the problem through political means. Current political leadership has responded with a large tax cut for corporations and for wealthier citizens that are expected to reinvest their income into productive ventures. The hope is that this money will be used to hire more workers, then eventually, through the relative shortage of workers, raise wages for properly skilled employees. They have also attempted to unleash the "animal spirits" of capitalism through reductions in regulations and relaxed enforcement of existing regulatory oversight. The business community has responded. While favorability polls for political leaders, across the spectrum, are abysmal, the business optimism sentiment figures remain at all time highs. The next big focus is likely to be infrastructure spending. Politically, there appears to be bipartisan support for spending money on construction. Voters love new roads and bridges and our representatives love making it happen. Promises were made of a $1 trillion program. Political advisors are now talking about needing at least $2 trillion. It's hard to argue with the point that infrastructure updating is badly needed. Stocks of companies that would benefit from these contracts have been moving up in anticipation. It is hard to imagine a political environment that would be more friendly to corporations and investors. The backdrop for stocks appears accommodative.
I've long advised that historically, political policy has a low correlation with the economy and markets. However, as the economy and stock market become increasingly leveraged (dependent on debt), they are increasingly dependent on political factors like the Federal reserve policy and generational fiscal policy that impacts deficits. Last year was defined by recovery in foreign markets and expectations of a US corporate windfall in tax cuts. This year is likely to be defined by expectations of deficit spending on infrastructure projects. As evidenced by the government shutdown, our political system is broken and fiscal policy in 2018 is going to be hard to predict. The gross level of our national debt and impact of rising debt costs through higher interest rates is also likely become a major part of the conversation in 2018. We remain optimistic about the global economic recovery, however, we are concerned about high valuations relative to the myriad of risks. As such, we remain overweight cheaper asset classes and we expect to gradually increase our allocation to lower risk investments in 2018. We don't try to time markets, but instead to methodically sell assets in strength, and buy assets when they are weak.
As always, let us know if you have any questions about your portfolio or specific planning needs.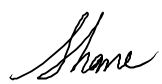 Shane M. Alsworth, MBA, CFP®, CLU®, CIMA®
The views and opinions presented in this article are those of Shane Alsworth & Alsworth Capital Management, LLC only
Investments are subject to market risks including the potential loss of principal invested.
Asset Allocation does not assure or guarantee better performance and cannot eliminate the risk of investment losses.
Sources: www.WSJ.com, www.NYTimes.com, https://fred.stlouisfed.org/, www.Morningstar.com, Morningstar Direct, www.bls.gov