You are here

Client Letter – Third Quarter 2017 – This is the Rally That Never Ends
Client Letter – Third Quarter 2017 – This is the Rally That Never Ends
Submitted by Alsworth Capital Management, LLC on October 19th, 2017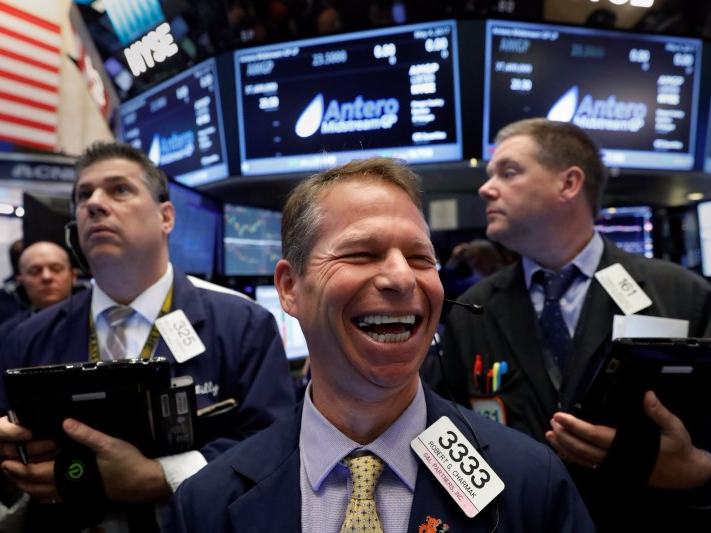 There is a popular adage in investing, "Sell in May and Go Away!" The idea is that you should sell your stocks May 1st and ignore the markets until November 1st when you get back in the market. It happens to coincide with a time frame when many professional institutional traders go on vacation and investors are busy with summer plans. Since the 1950's, the vast majority of the market's positive returns have occurred in the period between November 1st and May 1st. And on average, the summer months have been quite poor, giving some support to this adage. Of course, this simple trading strategy doesn't always work every year and it is quite risky to try to time markets in this way. This year, the shortcut doesn't appear to be working, as the market continues to rise through the summer and beyond. The US stock market delivered strong returns in the third quarter (up 4.5%), extending its winning streak to eight consecutive quarters and a remarkable 18 out of the last 19 quarters. This is a tremendously long period of time without a significant correction. But despite the perpetual new highs in the US stock market, the lead story was once again the strength of foreign markets. For the third consecutive quarter, the U.S. dollar declined against major foreign currencies, boosting returns for dollar-based investors. Emerging markets surged 8% and European stocks gained over 6%. As of this writing, year-to-date, US stocks are up over 15%, developed international stocks are up over 22% and emerging market stocks are up over 33%. Conservative core investment-grade bonds inched up 0.7% for the quarter, high-yield bond gained 2% and floating-rate loans were up 1%.
For the quarter, our globally diversified portfolios generated attractive returns, as all the major asset classes registered gains for the period. Consistent with what we've seen this year, our portfolios benefited from our meaningful exposure to emerging-market and European stocks, both of which are seeing a corporate earnings (and stock market) recovery. We became attracted to these sectors due to the exceptional gap in valuations as compared to more expensive US stocks. In addition, foreign earnings remain far below their pre-crisis highs and below what we view as their normalized (longer-term) trend growth level. We therefore see plenty of potential runway for additional outperformance over our longer-term investment horizon. We have recently been rebalancing portfolios to trim our international positions to realize the recent gains and bring the allocation back in line with our target percentage allocations. However, we remain committed to our heavy international allocation in the portfolio until valuations correct or our investment thesis is altered by facts on the ground.
Our investments in alternatives and managed futures funds posted positive returns for the quarter. These diversifying positions cumulatively outperformed core bonds but lagged the strong U.S. stock market. We continue to see value in holding this allocation to give us exposure to an asset class that acts differently than both stocks and bonds. We have diversified the allocation across several managers that each utilize different strategies and approaches to their portfolios. By diversifying across several managers, we are able to reduce the risks of a single manager underperforming. One of our managers in this allocation has lagged in recent quarters and we are closely evaluating our options. They have been placed on our watch list and may be replaced if performance doesn't improve. However, we remain committed to the alternative asset class.
As we look ahead to the remainder of the year, there are reasons to be optimistic. The synchronized global economic growth recovery is progressing slowly, but positively, and central banks continue to be accommodative with historically low interest rates. The market has widely anticipated a large tax cut program in the US and there is the expectation that US companies will be able to bring cash that they have earned in foreign countries, back into their US operations through a favorable tax break called "Tax Repatriation." The widely presented thesis is that this cash is sitting in foreign country bank accounts and will be reinvested in their US operations, once they are allowed a tax break in repatriating the cash to the US. There are also high expectations that this tax beneficial cash influx will be used to reward shareholders through one-time dividend payments.
Historically, there is no evidence that repatriated cash has been reinvested in US operations. In addition, companies have plenty of other tools to access cash for expanding operations in the US and using foreign cash, without needing this repatriation tax benefit. So, I don't believe the argument that this tax break will lead to US economic expansion. However, I do believe that this cash could lead to companies buying up some of their outstanding shares (boosting stock prices). There is, in fact, historical precedence for this, as well as for some of this cash making its way into executive bonuses. It is important to differentiate the story line, since share buy backs boost stock prices, but do nothing to improve economic growth. This would be a temporary benefit to the stock market, but I believe it is fully incorporated in the current high prices of US stocks today.
As always, there remains risks on the horizon. While the market is expecting a large tax cut in the US, it is hardly a certainty that it will be able to get passed and enacted. The Republican controlled Congress is heavily divided between factions that want tax cuts to boost the economy and factions that are concerned about the inevitable spike in national debts as a result of unfunded tax cuts. If they can address these issues, they still need to work with some Democrats to actually pass legislation. It doesn't seem clear to me that there is broad desire for tax cuts at this time. It certainly could be pulled off with enough compromise and dealing, but it remains a risk to the stock market that the legislation may not come to fruition. There also continues to be geopolitical risks, heightened by aggressive rhetoric with North Korea and Iran, as well as more rhetoric than usual aimed at our largest trading partner, China.
The market is largely ignoring these risks at present and there isn't anything representing an imminent danger to end this win streak. I continue to be concerned about the high price being paid for US corporations, far exceeding the normal historical range of valuations. However, I can't argue with the market assessment that there are no imminent red flags. Rather than try to time the markets, we take the approach of responding to long term trend valuations and migrating our allocations over time. We have steadily reduced our US stock allocation and steadily increased our international and emerging market allocations. Regular readers of my commentary are no doubt bored of reading this similar assessment. High valuations don't necessarily predict future market action. Instead, high valuations simply remove the margin for error. With high valuations there is little room to absorb forecasting misreads or unpredictable events and markets have further to fall to correct to the new reality. Lower valuations provide a conservative cushion for humble investors to absorb incorrect forecasts and markets have further upside to correct to the new reality. To hedge our inability to time these changes, we respond to valuation extremes by migrating our positions over time. We are now finally seeing the benefits of our migration into international stocks. We expect this trend to continue to be favorable. We continue to migrate our portfolios to have less US stock exposure and to have less stock exposure overall. We have done this in the face of perpetual new highs and expect that this will eventually be a benefit as well.
As always, please let us know if you have any questions.
Cordially,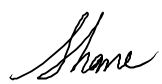 Shane M. Alsworth, MBA, CFP®, CLU®, CIMA®
The views and opinions presented in this article are those of Shane Alsworth only
Investments are subject to market risks including the potential loss of principal invested.
Asset Allocation does not assure or guarantee better performance and cannot eliminate the risk of investment losses.
Sources: www.WSJ.com, Morningstar/Ibbotson data, Litman Gregory Research, www.nfib.com/SBOI, Ned Davis Research