You are here

October 25, 2020 - Elections & Quarantine Bubbles
October 25, 2020 - Elections & Quarantine Bubbles
Submitted by Alsworth Capital Management, LLC on October 27th, 2020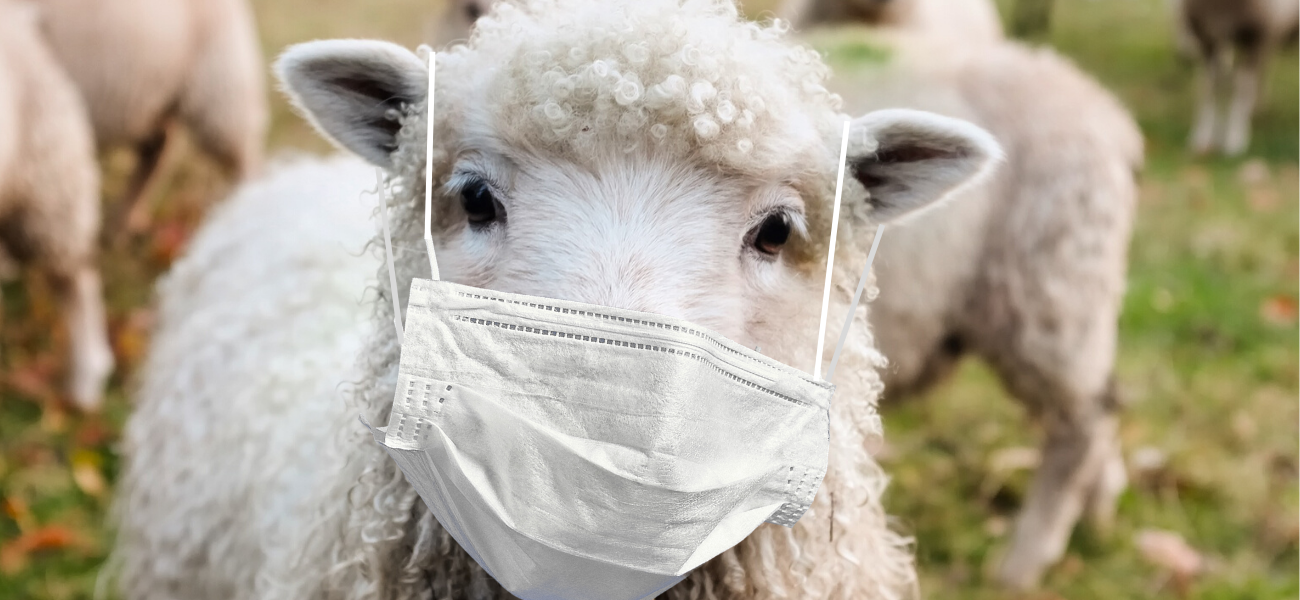 Market Review
Despite some choppiness in September, U.S Large stocks rose 8.9% during the third quarter and has recovered all its losses for the year. Underneath the U.S. market surface, mega-cap growth names continue to lead. Without the astonishing 42.5% year-to-date price return of the six "FANMAG" stocks (Facebook, Amazon.com, Netflix, Microsoft, Apple, and Google/Alphabet), the S&P 500 would still be down for the year. The strong outperformance of these top names also now means they dominate the index. Market concentration is not unusual, but it's extreme today. We have seen periods like this in the past, such as the old "Nifty Fifty" stocks and early Dot.com companies. Historically, owning just the largest stocks has significantly underperformed versus having a broadly diversified portfolio. I fully expect that to be the case going forward as well. For the quarter, developed international stocks gained 6.0%, almost three percentage points behind U.S. stocks, though, emerging-market stocks outperformed U.S. stocks with a return of 10.2%. Core investment-grade bonds gained 0.6% in the third quarter and have held up well year to date, as the Federal Reserve dropped rates to zero and then forecast that they don't expect to raise rates again until at least 2023.
The Election
Most of the conversations I've had regarding the portfolio positioning over the last three months has been related to how the election is impacting our strategy. It is understandable. There is substantial hyperbole from both political spectrums regarding the "inevitable" impact of their unfavored candidate winning. One of the most significant threats to our country and our markets, however, has instead been the deep polarization of our politics in recent years, which has caused us to largely suspend unemotional rational thought and embrace absolutism. A person's chosen team has risen to the level of importance as our basic identity. Our social connections and depth of family relationships have become highly correlated with our political party. Our strong political feelings are reinforced by the feedback loop of like-minded 24-7 cable news programs, radio stations and our self-selection of solely like-minded personal relationships. With investing, it is especially important to not let politics drive your investment decisions, since for most of us, our political analysis is increasingly emotional and uncompromising.
There have been many studies performed on the political party in power and subsequent market returns. However, there are no credible studies showing that the market performs better under a Republican or Democratic President. There also isn't a correlation between market returns and if a party has control of both the Presidency and Congress. There is only a faint correlation showing positive market performance in the past when there is a split in party control of the Presidency and Congress. However, it didn't matter which party held which opposing branch of power. So, long term history suggests that political parties are not significant to the market relative to all the other major factors that impact corporate earnings and growth. You can also just look at the most recent party switching elections and see that the political party in power wasn't instructive of how the market would perform.
The current election cycle is one of the most contentious in modern history and the results could have a meaningful impact on specific industries, with jockeying winners and losers. As such, I expect market volatility around the election date, as is historically typical. Tax policy will be important to corporate earnings and management of the virus will be important for the underlying economy. But, at this moment, the most impactful market related action will be around the next stimulus program. Trillions of dollars were thrown at the economy quickly to help replace normal economic activity during the March shutdown. Now that we have opened the economy back up, the long-lasting impact of the pandemic and fear are still leaving a huge gap in employment and normal economic activity. That gap will be filled with even more trillions of deficit spending. The market wants this stimulus money to help cover the losses until the pandemic can be beaten with vaccines. I contend that a large stimulus program will occur no matter who wins the elections. Both parties want to be seen as saving the day and I expect that once the elections have passed, a large coordinated package will make its way through the legislative process. The market has been trending up in anticipation of this likelihood.
The Virus
As of this writing, the county I live in registered over 400 new cases in the previous day, our schools are closed to in-person learning and non-essential businesses are closed again. The US has passed over 225,000 deaths and fall has just begun in the Northeast. We are still experiencing bouts of Indian Summer and the beautiful colored leaves are still clinging to the trees. Outdoor patio heaters are popping up all around us, but soon it will be unbearable to stay outdoors. Much like the summer heat drove residents of Southern states into A/C, the Northeast will soon be driven indoors to beat the cold.
Seven plus months into the pandemic, we are averaging an RO of about 2.6, meaning that for every infected person, they are going on to infect 2.6 more people. This fast rate of exponential spread is what makes this thing so difficult to contain and manage effectively. We are doing a better job of treating the sick, but we have a very poor record of reducing the spread. As time goes on, we are growing wary of isolation and masks and restrictions. If giving up our summer was difficult, I expect that asking people to give up holiday gatherings will be too much to expect. As a result, there has been increasing chatter about just embracing herd immunity as a strategy rather than risk the economy to another shutdown to control the spread. Technically, herd immunity is the point where the RO rate of spread drops from the current 2.6 rate to 1.0, meaning that one infected person infects only one other person. Herd immunity doesn't mean that one infected person doesn't infect anyone else (RO=zero). The virus still spreads. It's just easier to contain at that point. Based on current rates, it would require 62% of our country to be infected to reach herd immunity levels. At present, it is estimated that about 10% of our population has contracted COVID-19. We have lost over 225,000 people at the 10% infection level, so getting to 62% naturally (without vaccine) would be an awful rate of death, likely surpassing the Spanish Flu. I do not believe our citizens will accept that level of death, which means we will need to either take actions to reduce the rate of spread until we get a vaccine or face the likelihood of another economic shutdown. My hope is that we can get a vaccine and achieve herd immunity quickly without having to contract the virus and experience the symptoms. There are promising reports of many vaccine options. However, it is unlikely that we will have a widely enough distributed vaccine until mid-2021. We will need to remain vigilant and look out for each other in the meantime.
Given the awful rise in cases at this point in time, well before winter, holidays and college kids coming home on break, my base case expectation is that the second wave will be difficult in the U.S. This has implications for the need for stimulus, consumer spending, and the valuations I'm willing to accept on high flying stocks. However, another important component of our strategy is that we establish our asset allocation based on a five-year outlook. Over the course of that time frame, I fully expect that we will be able to resume many components of our pre-COVID lives, including working in offices, going to restaurants, flying to vacations, driving to visit family and engaging in face to face meetings. We will continue to look for long term opportunities for a post COVID world, and adjust our tolerance based on the new information we receive.
The Sheep
You can shear a sheep and shear a sheep and shear a sheep, but you can only skin 'em once. When I wrote about that allegory in March 2020, which I had learned growing up on the farm, I thought I would be repeating the lesson throughout an extended bear market. It was intended to drive home the point that we need to be patient with our stocks and trim our gains versus trying to time the market and sell everything to cash at the first sign of trouble. Historically, market corrections take years to recover from and it can really test your patience. This time around, the market bounced back quickly, despite the current economic recession. We prudently rebalanced to buy lower when the stock markets sold off in March, and we even invested some extra money into expanding our flock. It paid off quickly, as stock markets rebounded to new highs. Some of the most promising young spry sheep (US Large Growth, Facebook, Amazon, Apple, etc) soared to unimaginable levels, with what has become a bit of buying frenzy. Much like the recent spike in real estate prices around the country, the degree to which these prices have surpassed prior pricing norms is surprising. We have been selling those sheep off and realizing the gains. We have a few left and I expect that if prices continue to rise, that we will sell some more. We also have a portion of the portfolio, which is made up of slower, but more established and reliable sheep (Value, Small Caps, Emerging Markets). They have not bounced back as strong and some of them (US Large Value) are still trading at lower prices for the year. When the virus is tamed and the economy recovers, we expect prices of this portion of the flock to do well and we will continue to hold that allocation, as part of our five-year outlook. The proceeds from selling the high-flying spry sheep has been reinvested in Gold and in cash like holdings to build up some reserve for potential volatility.
Sheep are naturally social animals, which makes this pandemic all the more difficult for them. Our strategy to date has been to keep them outdoors as much as possible and socially distant. With fall transitioning to winter, the nights are turning colder. When they come to the barn seeking warmth, we encourage wearing masks and we limit them to pens consisting of immediate family and a few friends/family that have taken a pledge to limit each other's exposure out in the pasture (Quarantine Bubbles). Surviving the winter with sanity, knowing that we are still months away from normalcy, required making some risk adjusted trade-offs and placing trust in others. If you have any questions on our flock management or anything else that comes to mind, please feel free to call anytime.
Be well and Vote!

Shane M. Alsworth, MBA, CFP®, CLU®, CIMA®
The views and opinions presented in this article are those of Shane Alsworth only
Investments are subject to market risks including the potential loss of principal invested.
Asset Allocation does not assure or guarantee better performance and cannot eliminate the risk of investment losses.
Sources: Morningstar/Ibbotson data, Ned Davis Research, BCA Research, Litman Gregory Research