You are here

Third Quarter 2019 – What Would Warren Buffet Do (WWWBD)?
Third Quarter 2019 – What Would Warren Buffet Do (WWWBD)?
Submitted by Alsworth Capital Management, LLC on October 18th, 2019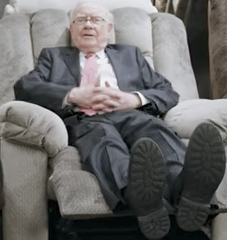 Market Recap
The third quarter brought some volatility to the markets, driven largely by mixed economic data and conflicting statements about the progress toward ending the US-China trade war. News of the formal impeachment inquiry has also had some impact on the markets, though it has been rather muted to date. Stocks rose in July, fell in August, then rallied in September. In the end, large cap U.S. stocks gained 2% in the third quarter. They are now up 20% year to date. Small cap U.S. stocks ended the quarter down 2.3%. For the year, they are still up a healthy 14.1%. European stocks fell 1.8%, and emerging market stocks fell 4.1% in the quarter. Year to date, they are up 13.6% and 8% respectively. Uncertainty regarding Brexit continues to hold back European stocks and the trade war has been a relative damper on emerging market stocks. Core investment grade bonds gained 2.4% over the quarter and are up over 9% year to date. This has been a surprising area of strength, as concerns about a global recession caused investors to bid up the price for safer bond investments.
Mixed Signals
The economic numbers and market behavior have been quite mixed. There has been a definite "flight to quality" as investment flows poured into bonds, creating a bizarre condition called an "inverted yield curve." This describes a condition when short term bonds have a higher yield than long term bonds. It isn't normal that you would get paid a higher interest rate to hold a bond that matures in one year than you get paid for holding a bond that matures in ten years. In the past this anomaly has occurred, pretty consistently, in advance of a recession, as investors pile money into long term bonds to lock in the safety for a longer period of time. This indicator is not perfect and does not always imply an imminent recession. However, it has put many economists on guard and watching out for any signs of a protracted global slow down. This is all strange behavior in light of US large cap stocks being up 20% year to date. Though we need to remember to put this into context, since the strong market gains year to date, continued a rally that started in the final month of 2018, after the market had dropped 20%. None-the-less, it has been a powerful rally, supported by good corporate profits and stimulus from the Federal Reserve dropping interest rates twice in the last quarter. This past quarter the market seemed to be struggling from day to day to decipher whether investors should prepare for a downturn or ride this bull a little longer. The bears can point to slowing global growth, contracting manufacturing activity, deteriorating CEO confidence, impeachment proceedings, geopolitical skirmishes and an ongoing trade war. Bulls can point out lower interest rates, continued strength of corporate profitability, healthy household balance sheets, strong consumer spending, low unemployment and decent wage growth.
Information or Noise?
Legendary investor, Warren Buffett, has been famously quoted as saying "being a publicly traded company is like having someone stand on your home's front lawn, randomly yelling different prices for your house every day." What someone is willing to pay for your house can change constantly and for a variety of different reasons. However, I would argue that most of the variation in prices yelled at your door are just noise. For the most part, it is still the same house, day after day, with minor changes to the fundamental value here and there. This is similar to your portfolio of investments in publicly traded companies. You should ignore most of the price variation and always have a game plan for when you are willing to sell and for what reason. Remaining calm, responding slowly and using reason, makes more sense to me than getting worked up or influenced by the lunatic yelling in your front lawn.
Weighing Risk
The investing world is awash with things to be concerned about. Brexit and the fate of the European Union remain in question. Trade wars are leading to certain industries being upended and some may never fully recover, as long-term supply chains are diverted toward foreign competitors. Technological advances by foreign competitors, sometimes aided by the theft of ideas, are threatening high margin industries. Advancements in robotics and the maturity of global labor are threatening job stability. The ever-expanding wealth gap is fomenting political instability, protectionism and populism. Generational changes in culture and shifting priorities of the youth are changing rules once considered sacrosanct. Historic impeachment hearings are underway and the rules and norms that once established stable precedence are being questioned. The extreme level of political division in the country is leading to more extreme positions being posited by our politicians. I hear the anxiety in client meetings, coming from people with a multitude of political affiliations and beliefs. These economic, geopolitical and societal uncertainties often bleed over into financial decision making. We are emotional animals after all. In response to such uncertainty, there is a tendency toward hardening our forecasts of outcomes as a coping mechanism. We want to believe that we can predict future outcomes to feel like we are in control. Sometimes those predictions are exasperation that the world is heading away from our desired path. We see everything breaking against our desires and expect that will continue. Other times, the predictions are that our strongly held beliefs will be victorious and every outcome big or small can be conquered with enough strong will.
The fact remains that the world is, and has always been, constantly changing and evolving. The world has always been full of uncertainty and has never been made more predictable by hardened forecasts. There are no stock market forecasters that have stood the test of time with their predictions. One or two big one's correct? Sure. Lucky? Likely. Consistently on the money? Never, not one. Warren Buffett is revered as one of the most consistent and successful investors of all time and we have the privilege of sharing some time and space with him. However, he doesn't make any economic predictions. He is careful to not give any detailed price targets or prognostications. He famously buys terrible stocks when they are cheap and nobody else wants them. He famously missed the boat on many stocks that were topping the return charts during the dot.com bubble. He has gone long stretches of underperforming and long stretches of outperforming, but his approach of staying calm and rational remains the same.
In response to the market recovering fully from last year's sell off, we have rebalanced accounts to trim our winners (US stocks and bonds) and buy some more of the cheaper relative losers (International stocks). In response to the spike in the price of bonds, we have taken the opportunity to sell off some of our lower quality bonds on strength and swap into higher quality bonds with similar yields. Since prices have remained high in concert with an accumulating pile of risks, we took the opportunity to add a very small position in Gold in your portfolio. If risks continue to accumulate, we will add to the position. If they start to abate, we will unwind the holding. In either case, we will be slow and measured.
As always, we appreciate the trust you place in us and encourage you to contact us with any questions about your specific situation.
Cordially,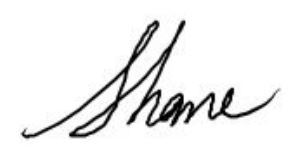 Shane M. Alsworth, MBA, CFP®, CLU®, CIMA®
The views and opinions presented in this article are those of Shane Alsworth only
Investments are subject to market risks including the potential loss of principal invested.
Asset Allocation does not assure or guarantee better performance and cannot eliminate the risk of investment losses.
Sources: Morningstar/Ibbotson data, Ned Davis Research, BCA Research, Litman Gregory Research