You are here

Client Letter - How To Handle The Equifax Data Breach
Client Letter - How To Handle The Equifax Data Breach
Submitted by Alsworth Capital Management, LLC on September 11th, 2017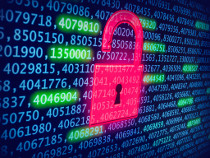 You no doubt have heard about the Equifax data breach. News of the breach coincided with the formation of Hurricane Irma, so you may not have given it much priority. It is estimated that 143 million Americans could have been impacted by the breach, affecting nearly everyone that has a credit file. Equifax is one of three main credit reporting companies that are responsible for monitoring, reporting and verifying your personal data and credit history. Their services are used by banks, credit card companies, loan providers, law enforcement and employer verification providers. The other two main credit reporting companies are TransUnion and Experian. Hackers penetrated the Equifax servers from mid-May through July and had access to names, social security numbers, birth dates, addresses and some driver's license numbers. They also took credit card numbers for 209,000 people.
There are two ways that this breach can impact you. Hackers or the thieves they sell information to, could use it to try to open bogus accounts in your name based on your credit history. They can also use this information to try and fraudulently use your existing accounts. Equifax is required to notify people directly if they have been impacted by the breach. You may receive something in the regular mail (not email or phone) if you were directly impacted by the breach. There is a website that you can go to and check online now. The website is www.equifaxsecurity2017.com. The site asks for your last name and last 6 digits of your social security number. Shortly after the breach announcement, I entered my personal information and received notification that I might be impacted. I then entered information for the last name Mouse and social security #123456. I received the same message, so I think this site has limited utility. They may have improved or corrected this by now, but it wasn't very encouraging. Equifax has also received significant criticism for using the breach to try and sell credit monitoring services, which strikes me as absurd. On principal, I have a hard time recommending that you sign up for Equifax monitoring services for a fee. They responded to the criticism by offering free credit monitoring access for their "Trusted ID" service for one year. There has been some confusion, since the fine printer in their terms of agreement indicated that signing up for the service waives your rights to take legal action against the company or participate in class action suits. They later clarified this issue by waiving that clause. However, as a matter of principal, I have personally decided to avoid using their service. One of the other credit reporting companies, TransUnion, offers their credit monitoring service for one year for free on their website; www.transunion.com. Alternatively, I have used the services of a third-party company called LifeLock to monitor my credit for many years. They provide monitoring services and in the event that your identity or credit is compromised, they provide advice and reimburse legal services to help correct the situation. I have had experience using these services about 10 years ago and I found them useful. They charge an annual fee for this service and the fee applies to each individual person added to the account. The website for that service is www.LifeLock.com. 
As I have written about for years, I recommend getting your full credit report from the three credit reporting companies for free every year from the website www.AnnualCreditReport.com. They have step by step directions on their website. Alternatively, you can mail in a form. If you would like the form, let us know and we will send a copy to you. The reports that you receive in the mail will be detailed, showing all of your credit history. If you notice a fraudulent account or an error, you can follow up to get it corrected or addressed. I also recommend that you review your bank and credit card statements every month and look for anything that looks incorrect. This is a good habit for spotting any fraudulent charges, allowing you to correct it quickly. Many credit providers will not hold you responsible for fraudulent charges if you notify them in a "timely" manner.
If you are still concerned about your credit, you can take the extra step of freezing your credit. By freezing your credit, new accounts can't be opened in your name. If you are trying to get a legitimate new credit account, you would need to call one of the credit reporting companies that the financial institution is using and request a temporary lift for the company you are applying with. You would need to provide them with a PIN number as part of the process. This PIN number will be mailed to you when you request the freeze. If you take this step, you will need to be prepared for the inconvenience and you will want to put the PIN numbers somewhere safe. Financial institutions use all three agencies, so I would recommend putting the freeze on all three companies, if you go this route.
To place the freeze, you can contact each company with the following phone numbers:
Equifax (1-800-349-9960)
Experian (18883973742)
TransUnion (1-888-909-8872)
Originally, I was not intending on putting a freeze on my personal accounts, since I closely monitor my credit and accounts. However, to provide the information for this letter, I have gone through the process for each company. There may be fees for freezing and fees for unfreezing your credit, which is pretty annoying. The fees, if any, depend on your state and are typically free if you are doing it as an ID theft victim versus proactively making the election. They range from $5 to $15. This is something I hope will be eliminated with legislation in the future.
Equifax – The phone number leads to an automated system. The process is straightforward and took 4 minutes to complete. The automated system reads out a 10 digit PIN number, but it gives it to you very quickly, so you want to be ready with a pen. You can repeat the message if needed. They will also mail you the PIN if you want to just wait for the number.
Experian – The phone number leads to an automated system and took about 8 minutes to complete. It is rather complex, so here are some options to help you make the initial selections:
Press 2 to "Add a security freeze."
Press 2 for "Security freeze options."
Press 1 to "Place a security freeze."
Press 2 "All others."
Continue to follow the rest of the many selection options.
The PIN number is not read back to you, but is instead mailed to you.
TransUnion – The phone number leads to an automated system that takes about 5 minutes to complete. The first selection should be to Press 3 to "Add a security freeze to your file." Follow the rest of the prompts logically. They will ask you to create a 6 digit PIN number of your own choosing. The system is rather impatient, so I recommend creating this number before you place the call.
I hope you find this information useful. If you have any questions please let us know.
Cordially,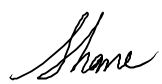 Shane M. Alsworth, MBA, CFP®, CLU®, CIMA®
The views and opinions presented in this article are those of Shane Alsworth only