You are here

May 29, 2020 – Keeping the Sheep in the Pasture
May 29, 2020 – Keeping the Sheep in the Pasture
Submitted by Alsworth Capital Management, LLC on June 8th, 2020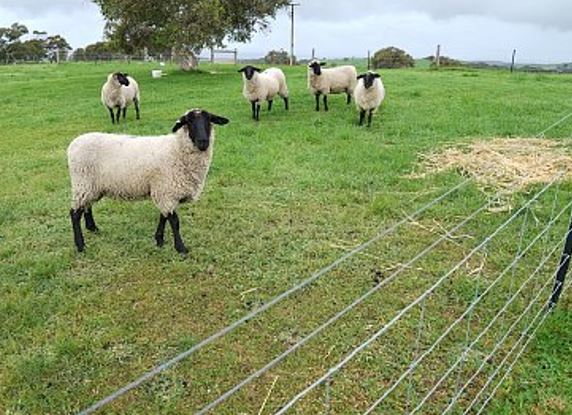 The country is now slowly emerging from the shelter at home orders. Like most people, I'm tired of it. I miss my friends, some of whom are moving away soon. This virus is robbing me of the opportunity to spend time with them, which I will never get back. I miss my family. I've missed birthdays, graduations, reunions and planned vacations. I miss my office and face to face interactions with my employees and with my clients. I miss restaurants and normal board meetings and volunteering. We have all missed so much. This is especially harder on our older population, which are more cognizant of the passing time and its value, as well as its limits. I know of many people that have used the "reopening" to go back fully to normal life and circumvent the intended slow release of close social interactions. It is understandable. We do need to reopen society and get back to work, however caution would seem to be warranted. While the data is inconclusive, we now understand that at least some people that had the virus in the past are not immune forever from contracting it again. They can also carry the virus and spread it to others. This puts a significant dent in the herd immunity theory, which presumably has been the lynchpin of our reopening strategy to date. We know that over 80% of the deaths from COVID19 are in people over age 65, however over 80% of the tested positive cases are in people under age 65. We know that it can lead to serious health responses, including stroke in people of all ages, and that it can have serious effects on the very young. We should also remember that just because we have prioritized opening the country back up, it doesn't mean that anything has changed with the virus. There is no vaccine yet and the virus has not died out just because we are sick of being cooped up. The US has had the worst experience with the virus, with over 100,000 deaths to date. This number would have been orders of magnitude higher without shelter at home orders and it could well accelerate as we open back up.
We learn more and more each day about this virus. While it may be prudent to avoid touching surfaces that other people touch or wiping down grocery items, there is little data to suggest that there is a high risk of transmission from surfaces. This seems to be largely mitigated by washing hands with soap, avoiding touching our face and reducing contact with commonly touched surfaces. With some basic precautions we can likely ease up on the life altering routines that arise out of this fear. We now know that airborne respiratory droplets are the primary way of transmitting the disease and we know that it is very difficult to contain these droplets, which can remain airborne for up to an hour. We have been introduced to the term, "viral load" to describe the fact that we need to be exposed to a sufficient amount of virus in order to be at high risk of contracting it. This understanding has allowed us to relax our concerns about being outdoors in socially distant groups and about merely passing by other people. We now understand that prolonged face to face conversations, and especially in enclosed spaces, is by far our biggest exposure risk. This is why experts are so adamant about the need to wear masks in public to mitigate the spread and to keep six feet of distance from each other whenever possible.
There are encouraging reports of vaccine progress, though these reports are exceptionally early stage and unprecedented in their lack of specificity. I remain very optimistic that effective vaccines will emerge in record pace. However, experts warn that it is still unlikely that such a vaccine will be produced and widely disseminated in 2020. With that said, life must go on. Limiting your exposure to a small group of people is definitely better than large crowds or stadiums full of people. However, with multiple new people in the circle, the potential exposure points are exponential. This fact seems to have escaped many people, which gives me some concern.
My youngest daughter is a very social teenager and early in the shut-down phase, she begged me to let her go to a sleepover party that one of her friends was having. She could not understand why this was such a problem. After much heated explanation and rebuttal, I finally went to the kitchen and grabbed a tray of silverware. I gave her one fork and asked her to lay it on the table and told her it represented herself. I then asked how many friends would be at the party. She laid down three more forks below hers, representing each of the other girls expected to participate in the sleepover. I had her grab a fork for each of their parents and place it next to each of the girls' respective forks. I then had her add the siblings of each of them under the same roof and any other relatives in each house. By this time, we were using spoons and knives. If the siblings had boyfriends/girlfriends they were staying in physical contact with, I had her add a layer of utensils for them. Then their parents and siblings. Very quickly we ran out of silverware and there was a massive pile laid out on the table. This doesn't begin to demonstrate all of the connections each person would have, but it was compelling with just the very close connections, in which many close conversations would lead to large amounts of respiratory droplets being exchanged with ease. Now imagine the forks needed if we charted it out for a crowded bar or family reunion!
While continuing to practice social distancing and avoiding risky encounters should be common sense, it isn't happening uniformly. We also do not have a strong system in place to isolate and trace newly infected people. Given these facts, I'm cautious about jumping back into normal interactions with both feet. This is one case where being the first out early adopter doesn't strike me as a reasonable risk/reward tradeoff, if it isn't necessary. I have family members in my household that have heightened risks due to pre-existing conditions and we know this virus is a serious threat. As such, I am going to be cautious in returning to normal operations. New York State is entering phase two, which includes re-opening professional offices. However, we are going to be opening our office by appointment only, for now. If you need to drop something off or pick something up, please just call ahead. We will continue to work very hard and make ourselves available via phone, email, web meetings and USPS postal mail correspondence. If there is a need for a face to face meeting, please let me know and we will do what we can to accommodate. In most circumstances, meeting over the phone or web would seem to be more comfortable, under the circumstances. It's hard to imagine having a financial planning session with face masks on, or with a plexiglass stand between us on the table!
As of this writing, the US stock market, represented by the S&P 500 index of 500 largest corporations is within about 10% of its all-time high and 6% of where we started the year at. This index is heavily tilted toward behemoth companies like Facebook, Amazon, Netflix, Alphabet (Google) and Apple, which have weathered this storm in pretty good shape. The smaller US companies, represented by the Russell 2000 index, are still down about 13% year to date. Dividend focused companies, heavily tilted toward Financials and Energy, are still down about 28% year to date, as represented by the S&P 500 High Dividend index. International and Emerging Market stocks are still down about 12-17% year to date (MSCI EAFE Index, MSCI EM). Corporate bonds (S&P Corp Bond Index) took a big hit early in the pandemic, declining about 17%. They have since recovered to positive territory for the year on the back of the Federal Reserve announcing that it will be buying corporate debt to prop up the market. The massive stimulus and the Fed dropping interest rates to zero have buoyed markets and sparked this recovery. There is also an implicit expectation that the economy will recover quickly once the shelter at home orders are lifted. I believe these actions were the correct course to avoid a depression, despite the long-term consequences of such enormous debt. However, I don't believe that we are out of the woods yet. The virus still exists.
We hope and pray to avoid a second wave of spread. We hope and pray for an effective vaccine that everyone will be willing and able to receive. With 25% of the working population currently unemployed, we hope and pray that businesses will hire them all back quickly. However, at this point in time, the medical experts are telling us that a second wave is likely as shelter at home orders are lifted. Immunologists are telling us that a vaccine isn't likely in the cards for this year. Polls are telling us that a large portion of the population is not ready to resume normal activity that requires close social exposure. This is going to have inevitable consequences for shopping, travel, sports, bars, restaurants, concerts, oil companies (less travel), auto sales, etc. The maker of Zoom Meetings is now valued higher than the entire airline industry combined! Microsoft has been doing exceptionally well. Amazon continues world domination. There will be winners and losers, which will take time to sort out. Many of the winners require less employees. My base case is that a full recovery in the economy is going to take years, not months. As I review your flock, I am taking a modestly more cautious approach. If markets continue to push higher, I will almost certainly be trimming our exposure to stocks based on valuation concerns and I will be rebalancing (shearing the sheep). This is not an attempt to time the near-term market, but instead an adjustment based on markets returning to exceptionally high valuations. I continue to look for opportunities to cull the flock of weaker animals and replace them with stronger more mature sheep. This quality focus is being extended to the bond market, as well as the stock sectors. The sheep are bored and want to be wild and free like the neighbor's flock, but I recommend keeping them in the pasture and maintaining social distance. As always, our adjustments will be slow, deliberate and in response to data versus hopes or forecasts.
Please call, write, email, or request a web meeting anytime!

Shane M. Alsworth, MBA, CFP®, CLU®, CIMA®
The views and opinions presented in this article are those of Shane Alsworth only
Investments are subject to market risks including the potential loss of principal invested.
Asset Allocation does not assure or guarantee better performance and cannot eliminate the risk of investment losses.
Sources: Morningstar/Ibbotson data, Ned Davis Research, BCA Research, Litman Gregory Research